"Who knows how to taste wine never drinks wine again, but tastes secrets instead."
Terra Nera SPECIAL EDITION
We have achieved our ultimate goal through pioneering work! We proudly present our 2015 Rosso Terra Nera SPECIAL EDITION wine from our very own vineyards which is now on offer to a larger audience for the very first time.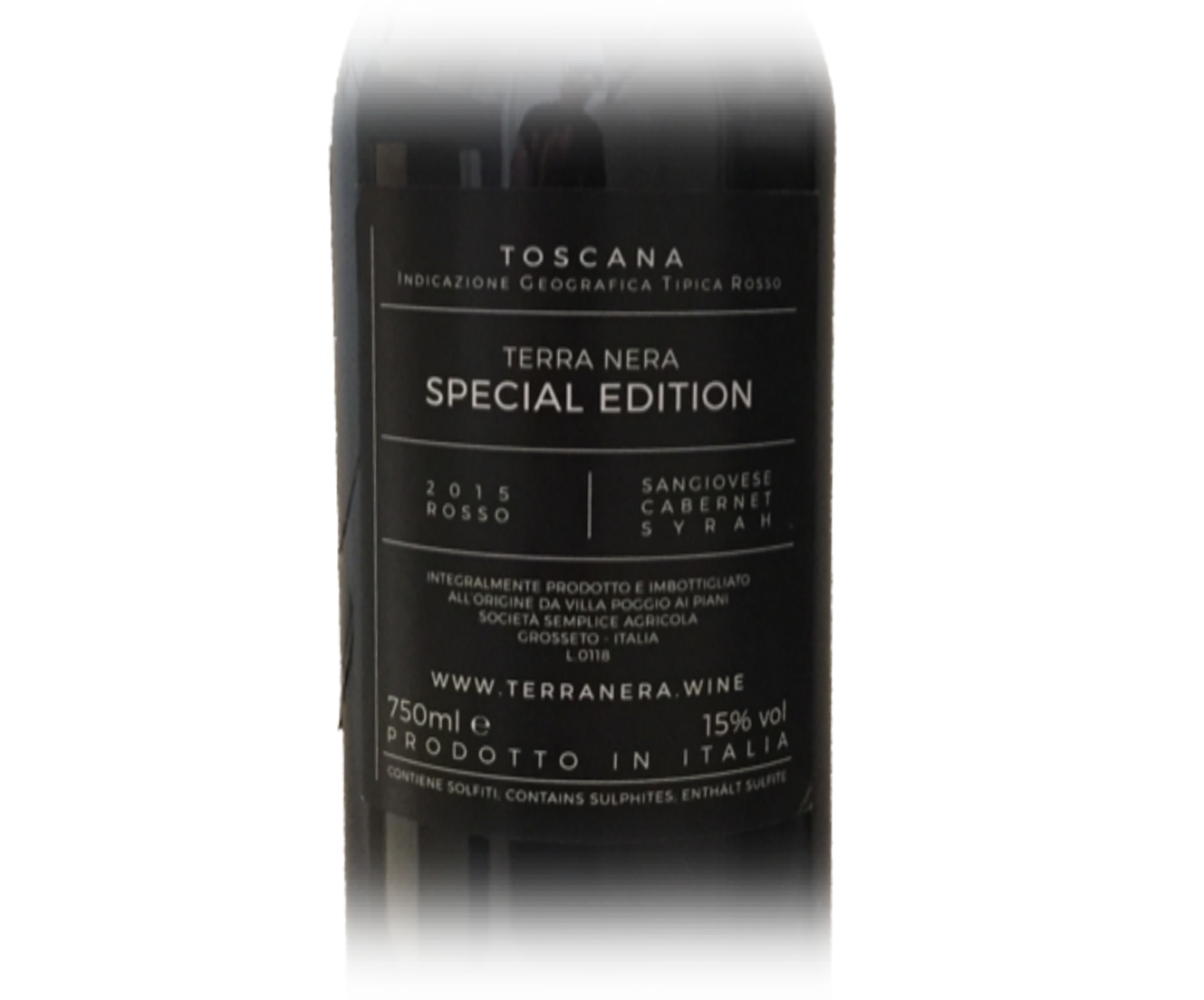 Types of grape: Sangiovese, Cabernet, Syrah
Alcohol content: 15 % vol.
Year: 2015
Storage: Barrique
The Terra Nera SPECIAL EDITION reflects its home and its extraordinary terroir.
The fresh Sangiovese is leading with the roasting of the wood remaining present and creating a balance. Rich in tannins and phenols, notes of wild berries, cranberries, strawberries, plums and cherries, peppery with rosemary and sage, while the overall flavor unfolds on the palate.
The wine gains in intensity with two to three years of storage. However, the wine already offers a great taste experience, even to experienced wine lovers.